How to play
- Every day you get a new country to guess.
- You have 10 guesses . After every guess you make, you get a new hint for the country.
- At the end of the game, you get points depending on:
If you found the hidden country.
How many hints you used.
How fast you were.
The accuracy of your guesses based on the provided hints.
Think smart and make each guess count!
About
Made by Minas Giannekas in 2023.
If you are on Android, you can also check out the MapGame app, which is easier to use from mobile devices. The iOS app is under development.
I am also running MapChart, the #1 map-making website and mobile app, in case you are interested in more map stuff.
Frequently Asked Questions
When will I get a new game?
You'll receive a new game daily at midnight per your local timezone.
New daily game in:
Why does my game history and score look different?
Your scores and game history are saved on your current device and browser only. If you play on a different device or browser, your stats won't carry over. I plan to introduce an account system that will let you sync your game data across different devices.
Why do I earn points ?
I am planning to launch a leaderboard. The points you earn will help you compete with other users and climb the ranks!
How should I interpret hints like "The country is west/east/north/south of X"?
These hints suggest the general direction of the mystery country from country X on a map (using the Winkel Tripel projection). For instance, if the hint says a country is west of India, possibilities include the United States, Cuba, Oman, and others.
Which countries could be the game's mystery country?
Some smaller countries like Dominica, Bahamas, Kiribati, and others, are excluded. Generally, if you can click on a country on the game map, it could be the mystery country.
I clicked on a country that matches all the hints, but didn't win. Why?
It sounds like you were close! Although the country you selected might meet all the hints, it isn't the specific country we chose for today. But don't worry, you'll still earn plenty of points for each hint your selection matches.
Advertisements
Guess the country!
Press Start to get the first hint.
Drag to move, scroll to zoom, click to guess.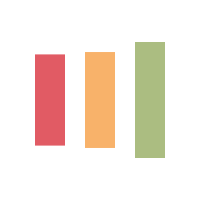 ◻️◻️◻️◻️◻️◻️◻️◻️◻️◻️◻️◻️◻️◻️◻️◻️
◻️◻️◻️◻️◻️◻️◻️◻️◻️◻️◻️◻️◻️◻️◻️◻️
◻️◻️◻️◻️◻️◻️◻️◻️◻️◻️◻️◻️◻️◻️◻️◻️
◻️◻️◻️◻️◻️◻️◻️◻️◻️◻️◻️◻️◻️◻️◻️◻️
◻️◻️◻️◻️◻️◻️◻️◻️◻️◻️◻️◻️◻️◻️◻️◻️
◻️◻️◻️◻️◻️◻️◻️◻️◻️◻️◻️◻️◻️◻️◻️◻️
◻️◻️◻️◻️◻️◻️◻️◻️◻️◻️◻️◻️◻️◻️◻️◻️
◻️◻️◻️◻️◻️◻️◻️◻️◻️◻️◻️◻️◻️◻️◻️◻️
◻️◻️◻️◻️◻️◻️◻️◻️◻️◻️◻️◻️◻️◻️◻️◻️
◻️◻️◻️◻️◻️◻️◻️◻️◻️◻️◻️◻️◻️◻️◻️◻️
◻️◻️◻️◻️◻️◻️◻️◻️◻️◻️◻️◻️◻️◻️◻️◻️
Statistics
Game history
| # | Date | Won? | Score | Hints used | Time | Country |
| --- | --- | --- | --- | --- | --- | --- |
Feedback
Send me your suggestions, ideas, or bugs you may have found!
Please check out the
tutorial
and its Frequently Asked Questions section first. Your question may already be answered there.
Fill out the form below or send your message to [email protected].